Maria and Nick's wedding at Mutter Museum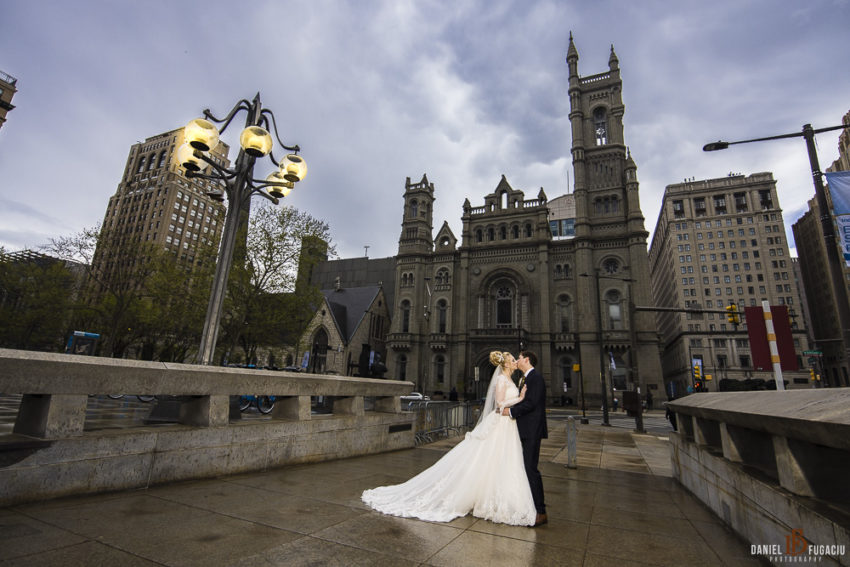 Maria and Nick's wedding at the Mutter Museum was a unique and unforgettable experience. The museum's eerie and historic atmosphere provided an unusual backdrop for the couple's special day. The ceremony took place in the museum's central gallery, surrounded by antique medical equipment, wax models of diseased body parts, and other curious exhibits. The couple exchanged vows under a wrought-iron archway, decorated with flowers and candles.
After the ceremony, guests were invited to explore the museum's various exhibits, including the infamous Soap Lady, the Mega Colon, and the preserved conjoined twins. The cocktail hour was held in the museum's garden, a tranquil oasis amidst the chaos of the city. The reception took place in the museum's ballroom, with a stunning view of the illuminated Franklin Institute across the street. The dinner menu featured eclectic items inspired by the museum's exhibits, including charcuterie boards with cured meats and pickled vegetables, and a dessert bar with anatomically correct cakes and pastries. The DJ played a mix of modern and vintage music, keeping everyone on the dance floor until the late hours of the night. The wedding was a truly unforgettable celebration, combining the couple's love for each other with their passion for history and science.
If you enjoyed their wedding images check out the beautiful engagement session throughout the city on Instagram.
Comments
comments